Liam Herrick
Liam Herrick was appointed to Executive Director of the Irish Council for Civil Liberties (ICCL) in November 2016. Prior to his appointment, he worked as Advisor to President Michael D. Higgins for almost three years. Liam was Executive Director of the Irish Penal Reform Trust (IPRT) between 2007 and 2014. He has also worked as the first head of legislation and policy at the former Irish Human Rights Commission and with the Law Reform Commission and the Department of Foreign Affairs. He is a former member of the Irish Human Rights and Equality Commission (IHREC), a former Board member of the Children's Rights Alliance and the Minister for Justice and Equality's Strategic Review Group on Penal Policy (2012-2014). Liam graduated from University College Cork with a BCL and LLM and from University College Dublin with a Diploma in Human Rights Law.
Liam says
"I have worked in human rights for most of the last 20 years. I believe that fighting for human rights protections in law and in policy can make a real difference to peoples' lives and to the type of society we live in. "
Doireann Ansbro
Doireann Ansbro is Senior Research and Policy Officer for the ICCL. She is called to the Bar of England, Wales and Ireland. She has previously worked as associate legal adviser to the International Commission of Jurists, consultant to the UN Special Rapporteur on truth, justice, reparations and guarantees of non-recurrence and human rights attache to the Permanent Mission of Ireland to the UN in Geneva. She holds an LLM in Human Rights Law from the University of Nottingham, an LLB (Graduate) from Nottingham Law School and a BA from Trinity College Dublin.
Doireann says
"Equal respect, equal treatment and equal access to services and opportunities for every individual in a free society is the vision that human rights law provides. It's this vision that motivates my work at ICCL and it's this vision that gives me hope that we can create a society where inequality, both structural and individual, is a thing of the past."
Sinéad Nolan
Sinéad Nolan took up her post as Public Engagement and Communications Officer with the ICCL in October 2017. She previously worked with Front Line Defenders, an Irish organisation which provides protection to human rights defenders at risk. Before that, she spent a year working alongside activists at risk in northern Mexico with Peace Brigades International (PBI) and she continues to advocate for the protection of organisations, communities and defenders with PBI Ireland. Sinéad has participated, as a delegate and interpreter, in the Caravana Colombiana, an international delegation of jurists that observes the situation of human rights lawyers in Colombia. She has also worked on the mandate of the UN Special Rapporteur on the situation of human rights defenders. Sinéad holds an MA in International Security and Conflict Studies and has voluntary experience working in homeless services and with sex workers in Dublin.
Sinéad says
"For me, when you can enjoy your own rights it becomes your duty to stand up for those who do not have theirs. ICCL's campaigning and solidarity work is a driving force for change in our society and I am proud to be a part of that."
Chris McCartin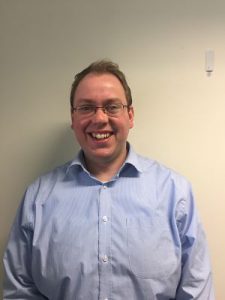 Chris McCartin joined the ICCL as an Administrative Officer in September 2017 and is responsible for office operations. Chris has previously provided administrative support to key units in the Department of Public Expenditure and Reform and Department of Foreign Affairs and Trade. Prior to joining the ICCL, he worked with University College Dublin's University Secretariat to support a number of governance and management committees.
Grace Tierney
Grace Tierney joined ICCL as Funding Development Officer in November 2018. She previously worked as Fundraising Manager for Suas Educational Development. Grace attended Trinity College Dublin receiving a BA in Economics and Social Studies and is currently undertaking a Masters of Public Policy at the University College Dublin.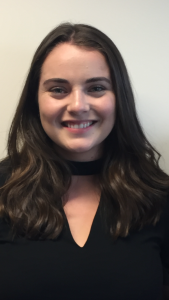 Grace says
"It's inspiring to be part of an organisation that has been on the front line of change in Ireland for 40 years. I stand with all those that came before me to fight for an Ireland that we can all be proud of."
Colm Scott-Byrne
Colm Scott-Byrne is the ICCL and Bar of Ireland Procedural Rights Fellow for 2020. He is also a practising barrister who specialises in human rights, medical law and judicial review. He is the course co-ordinator for the Advanced Diploma in Medical Law at the King's Inns and regularly lectures in medical law for various different institutions. Prior to beginning his practice, Colm was a judicial assistant for the Court of Appeal. He also regularly volunteers with FLAC. Colm holds a Bachelor of Business and Law from UCD, an LLM from Trinity College and was called to the Bar in 2014.
Colm says
"The ICCL has a long history of campaigning for human rights and I am delighted to have the opportunity to work with the organisation."
Deirdre Ní Cheallacháin
Deirdre is the Civic Space Policy Officer at the ICCL, leading a programme of work on democratic rights and civil society freedom. She is the ICCL's principal lead in the Coalition for Civil Society Freedom, a coalition of civil society organisations working on issues related to freedom of association. Deirdre has previously worked in various policy roles, at the Permanent Representation of Ireland to the Council of Europe, the Institute of International and European Affairs and the European Commission, as well as in the private sector. She has carried out advocacy work with various NGOs, such as Amnesty and Standing Voice, through organising seminars, fundraising and awareness campaigns. Deirdre holds an LLM in Human Rights Law from the Irish Centre for Human Rights (NUI Galway) and a BA Honours from Trinity College Dublin.
Deirdre says
"Through engaging and empowering diverse voices, civil society plays a vital role in effective human rights advocacy. I am proud to be a part of the ICCL's work in promoting an enabling environment for the civil society space in Ireland."
Olga Cronin
Olga Cronin is the Policy Officer on ICCL's and INCLO's shared Information Rights Programme. Olga worked in journalism for almost 15 years in various newspaper reporting and editing roles and at Broadsheet.ie for the past 10 years. Olga holds a BA in Print Journalism from Western Kentucky University and a MSc in Political Science from Trinity College Dublin.