Chair: Deirdre Miller
Deirdre Miller is an experienced not for profit senior manager with a proven track record in delivering business objectives across the areas of fundraising, campaigning, advocacy and overseas development programmes. Deirdre has worked for a number of well respected International NGOs including Oxfam, ActionAid and Trócaire. Deirdre has a masters degree in International Development from Dublin City University and is currently studying Law at the Dublin Institute of Technology.
Andrew Forde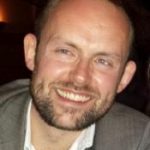 Andrew Forde was appointed to the Board of the ICCL in summer 2015. He is a political advisor at the Council of Europe, but has broad experience in both management and advisory capacities across the human rights and international development sectors. He has worked as a human rights advisor to the Council of Europe Commissioner for Human Rights, a human rights and governance officer with the Organisation for Security and Cooperation in Europe, and more recently served as Head of Operations/Deputy Head of the Council of Europe's Office in Kosovo. He has worked for the former Irish Human Rights Commission and has wide-ranging experience in the community and voluntary sector in Ireland and overseas. Andrew holds an LLM in International Human Rights Law and is a doctoral candidate at the Irish Centre for Human Rights specialising in human rights protection in areas of limited statehood.
Mary Lawlor
Mary Lawlor was appointed to the Board of ICCL on 24th April. Mary has a background of over 35 years' experience in human rights campaigning and advocacy. She set up leading international NGO Front Line Defenders in 2001. Prior to Front Line Defenders, Mary was Director of the Irish Section of Amnesty International from 1988-2000.
Maurice Manning
Maurice Manning was appointed to the Board of ICCL on 24th April 2017. Maurice is a former President of the Irish Human Rights Commission, as well as a former Senator and TD. He is currently Chancellor of the National University of Ireland. He has had a long careers as an academic, a writer and a politician and has served on several government and non-governmental organisation boards.
Marguerite Bolger SC
Marguerite Bolger is a Senior Counsel specialising in employment law and has appeared in many of the key employment cases before the Irish and European courts. She is a founder member and former Chairperson of the Employment Bar Association of Ireland, the current Vice Chairperson of the Incorporated Council for Law Reporting of Ireland and a member of the Editorial Boards of the Irish Employment Law Journal and the Employment Law Reports.  She lectures, comments and publishes extensively on employment law, including 'Employment Equality Law' (2012, Roundhall Thomson Reuters) and a contributing author to 'Employment Law' (ed. Regan and Murphy, 2017 Bloomsberry Professional).
Maria  Helen Murphy 
Dr Murphy lectures in Information Privacy Law and Information Technology Law at the postgraduate level at NUI Maynooth, and lectures in Media Law and Civil Liberties at the undergraduate level. She also supervises postgraduate students in the areas of privacy law, surveillance, and information technology law. In addition to completing her Irish Research Council funded PhD at University College Cork in 2013, Dr Murphy holds a magna cum laude LLM degree from Temple University (Philadelphia), and a First Class Honours BCL (International) degree from UCC.
Dr Murphy tweets about privacy, data protection, and technology law at https://twitter.com/maria_h_murphy.
Tony Hanway
Tony Hanway is one of Ireland's most experienced ICT leaders.  As CEO of Virgin Media he has responsibility for all Liberty Global cable operations in Ireland plus TV3, Ireland's number one commercial broadcaster.
Tony has served on the executive boards of companies across five European countries, including CEO of O2 Ireland and Chief Commercial Officer with Telefonica O2 Deutschland.
Prior to O2 Telefonica, he worked for ten years with AOL Europe and served as Vice-President Customer Care with AOL UK and Managing Director AOL Europe Operations Ltd.  Tony is from Dublin and joined Virgin Media in November 2015 just as the company rebranded from UPC to Virgin.
Dr Muiris Ó Ceidigh
Dr Muiris Ó Ceidigh holds a Doctorate in Governance from Queens University Belfast where he conducted research into media, power and emerging civil and human rights. He was appointed as a non-executive director of the Economic Research Institute of Northern Ireland by UK government in 2003. He is a Trustee of the Institute for Conflict Research in Belfast, Northern Ireland. He is also a member of Property Services Regulatory Authority and of the Medical Scientists Registration Board in ROI. He practiced as a commercial lawyer with A & L Goodbody for several years, specialising in financial products. His primary degree was a BA in law and sociology from NUIG and this was followed by an LLB and he also holds an MBA from Trinity College and has also achieved an MSc (Economics) from Trinity. In addition, he has graduated with an MA in Public Management from the Institute of Public Administration. He is CEO of the National Milk Agency. Muiris is a published poet and was recipient of the Francis Ledwidge International Poetry Prize in 2003. He is a Director of the Irish Architectural Foundation and of An Taisce- The National Trust for Ireland. He has lectured at the University of Paris 1 – Sorbonne on the common law system and it history and at the Institute of Public Administration on commercial law and corporate law. He is currently the Academic Director of the Irish Institute of Purchasing and Materials Management. He recently successfully completed the Oxford University Fintech program and has a particular interest in data protection, regulation, blockchain applications and associated privacy and IP rights.
Suzy Byrne
Suzy Byrne is a disabled woman, activist and broadcaster and has over 25 years paid and unpaid experience in the community and voluntary sectors working on equality and disability issues.  She is currently working as a regional manager for the National Advocacy Service for People with Disabilities. Suzy has worked in print and broadcast media on lgbt and other rights issues both nationally and internationally. She was co-chairperson of the Gay and Lesbian Equality Network (GLEN) during the campaign to decriminalise homosexuality in 1993 and has also chaired the International Lesbian and Gay Youth Organisation. (IGLYO).  An award winning blogger she has an interest in social media and harnessing it for social change and campaigning and more recently has worked on disability and reproductive rights campaigns and capacity building amongst disabled people. She has recently been appointed to the board of Iarnrod Eireann by the Minister for Transport, Tourism and Sport.