Chair: Dr Muiris Ó Ceidigh
Dr Muiris Ó Ceidigh holds a Doctorate in Governance from Queens University Belfast. He is a Trustee of the Institute for Conflict Research in Belfast, Northern Ireland. His primary degree was a BA in law and sociology from NUIG and this was followed by an LLB. He also holds an MBA from Trinity College and has also achieved an MSc (Economics) from Trinity. In addition, he has graduated with an MA in Public Management from the Institute of Public Administration. He practiced as a commercial lawyer with A & L Goodbody for several years and is currently CEO of the National Milk Agency. Muiris is a published poet and was recipient of the Francis Ledwidge International Poetry Prize. Read more about Muiris.
Maurice Manning
Maurice Manning was appointed to the Board of ICCL on 24th April 2017. Maurice is a former President of the Irish Human Rights Commission, as well as a former Senator and TD. He is currently Chancellor of the National University of Ireland. He has had a long careers as an academic, a writer and a politician and has served on several government and non-governmental organisation boards.
Marguerite Bolger SC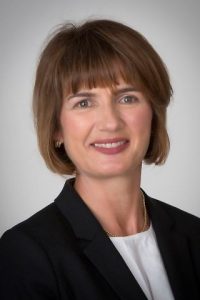 Marguerite Bolger is a Senior Counsel specialising in employment law and has appeared in many of the key employment cases before the Irish and European courts. She is a founder member and former Chairperson of the Employment Bar Association of Ireland, the current Vice Chairperson of the Incorporated Council for Law Reporting of Ireland and a member of the Editorial Boards of the Irish Employment Law Journal and the Employment Law Reports. She lectures, comments and publishes extensively on employment law, including 'Employment Equality Law' (2012, Roundhall Thomson Reuters) and a contributing author to 'Employment Law' (ed. Regan and Murphy, 2017 Bloomsberry Professional).
Dr. Maria Helen Murphy
Maria is an Assistant Professor in Law at Maynooth University who joined the ICCL board in September 2017. Her research focuses on the intersection between technology and human rights with a particular emphasis on privacy and freedom of expression. In addition to publishing in a variety of national and international journals, Maria has authored the book, Surveillance and the Law: Language, Power and Privacy (2019) and co-authored the book, Information and Communications Technology Law in Ireland (2017). 
Suzy Byrne
Suzy Byrne is a disabled woman, activist and broadcaster and has over 25 years paid and unpaid experience in the community and voluntary sectors working on equality and disability issues. She is currently working as a regional manager for the National Advocacy Service for People with Disabilities. Suzy has worked in print and broadcast media on lgbt and other rights issues both nationally and internationally. She was co-chairperson of the Gay and Lesbian Equality Network (GLEN) during the campaign to decriminalise homosexuality in 1993 and has also chaired the International Lesbian and Gay Youth Organisation. (IGLYO). An award winning blogger she has an interest in social media and harnessing it for social change and campaigning and more recently has worked on disability and reproductive rights campaigns and capacity building amongst disabled people. She has recently been appointed to the board of Iarnrod Eireann by the Minister for Transport, Tourism and Sport.
Simon Murtagh
Simon Murtagh has worked as a journalist and activist on human rights issues internationally and domestically throughout his career. As programme manager of European Parliamentarians with Africa, he worked on policies affecting Africa and on global political issues for over a decade. Since then, he has acted as a strategist and adviser to a number of progressive causes and campaigns, and founded his own project, "Trade in Spaces," which advises on trade, development and human rights issues.
Liz Carolan
Liz has been working at the intersection of technology, governance and democracy for over 10 years. Her work with government has included supporting elected leaders at the Institute for Government in the United Kingdom and working in the President's Office in Sierra Leone. She established the Open Data Institute's international program, supporting accountability efforts in 30 countries, including leading an open elections project in Burkina Faso. She later helped get the Open Data Charter off the ground as Director of Strategy. In 2018, Liz founded the Transparent Referendum Initiative (TRI) during Ireland's referendum on abortion. TRI built an open database of online political advertising, through a partnership of voters, civic tech groups, academics, parliamentarians and journalists to help uncover disinformation campaigns and attempts at overseas interference.
Nathalie Weadick
Nathalie Weadick is a curator of architecture and spatial practice based in Dublin. She is director of the Irish Architecture Foundation, an organisation committed to communicating the culture of architecture and urbanism to the public. Read more about Nathalie here.