Dublin, 14 August 2019
ICCL has just published our newsletter for the first half of 2019. Read Rights News Spring/Summer 2019 here.
We had a great start to the year – from relaunching our Human Rights in Film Award, to convening a host of artists to talk about censorship in the arts, and just lately conducting a national consultation with protesters. It has been a whirlwind!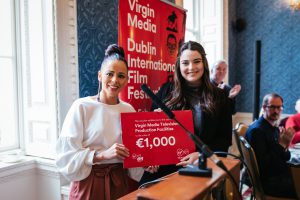 We also published some really important policy pieces, including an in-depth look at the human rights implicated in the moderation of harmful online content and our submission to the Department of Justice where we call for an end to the Direct Provision system.
We were delighted when our call for Electoral Act reform became a bill for reform as Senator Lynn Ruane picked up the baton of protecting freedom of association in Ireland.
And of course, we have been keeping up the pressure for reproductive justice, for justice for victims of institutional abuse, and for an end to the roll-out of the Public Services Card while it's still under investigation!
Read all about here: https://www.iccl.ie/wp-content/uploads/2019/08/SS19-Rights-News.pdf
We are a small, six-person team. We need your support to keep this work up. Join us today!